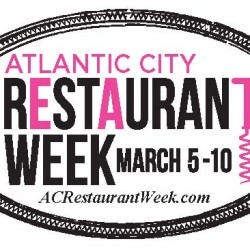 What is restaurant week? What restaurants are participating? Are there any special discounts for attendees? Find the answers below to these and more common questions about the most popular restaurant week in New Jersey.
WHEN IS RESTAURANT WEEK: Sunday, March 5 through Friday, March 10, 2017
WHAT IS RESTAURANT WEEK: Participating Atlantic City restaurants will offer fixed price, three-course meals at prices far below the normal cost:
Lunch: $15.17 per person
Dinner: $35.17 per person
Prices DO NOT include taxes, beverages or gratuity.
WHERE IS RESTAURANT WEEK: More than 70 casino restaurants and independent restaurants throughout Atlantic County. CLICK HERE FOR COMPLETE LIST. 

Now that you have the facts, we hope to see you in Atlantic City for the top restaurant week in New Jersey! Listen to Mike & Diane to win your very own restaurant week certificates or purchase them HERE. ACRW certificates make great gifts!

Tags: