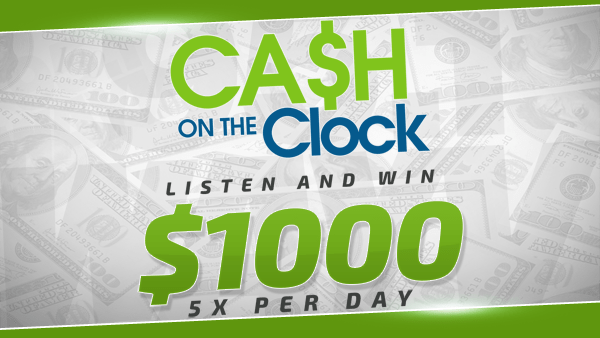 It's our BIGGEST cash giveaway EVER!  The 95.1 WAYV "Cash On The Clock" contest, with your chance to win $1000, 5 times a day!!
Just listen for the keyword at 7am, 9am, 1pm, 3pm and 5pm.  When you hear it, text that keyword to 7-7-0-0-0!
We'll be giving away $125,000!! Get your share, 5 times every weekday, with Cash On The Clock!