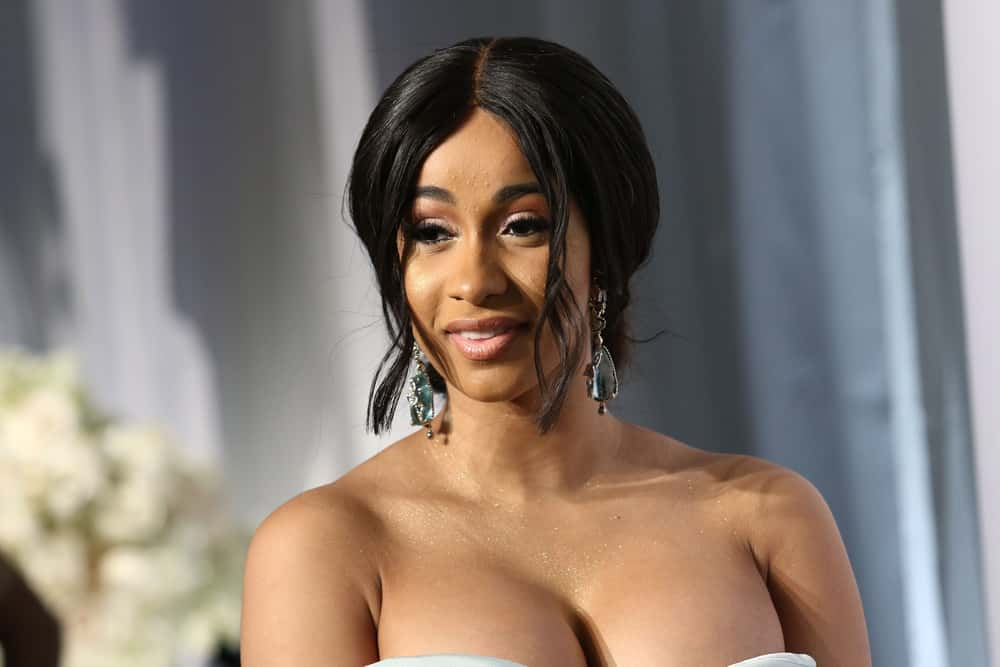 Editorial credit: JStone / Shutterstock.com
Are you ready for an avalanche of year's-best lists? It doesn't matter that December just got underway, because here they come! To wit, here's The Ringer's ranking of 2017's 10 best songs:
Cardi B, "Bodak Yellow." Part of what's so exhilarating about "Bodak Yellow" is that it has the spirit of someone who is still learning that they are innately good at this thing they hadn't before tried: By the last verse of the song, her cadence is that of a high-speed joyride with the brakes cut. Cardi's rise was so quick, complete, and triumphant that we're all still reeling, but from her positivity toward other female rappers to her social-media-driven success, it's impossible not to feel like her story says something positive about the future of hip-hop.
Lorde, "Supercut." "Supercut" is a lot of things: a meditation on memory's distortions, a precise distillation of the ways the internet shapes and warps how we experience life, and also, on a much less deep level, a great pop song in the spirit of Body Talk–era Robyn.
SZA, "Supermodel." "I'm writing this letter to let you know I'm really leaving," SZA sings, although by the end of this three-minute therapy session set to guitar, you're unsure if she really will, or if she'll send the letter at all. But such is the searing emotional honesty and confessional tone of SZA's Ctrl, the fantastic record for which "Supermodel" serves as an introduction.
Kendrick Lamar, "Humble." To Pimp a Butterfly was the touchdown; "Humble" is the end zone dance. Kendrick usually raps like he has the weight of the world on his shoulders — and impressively, he can handle that load — but one of the great things about "Humble" is how unburdened and light he sounds. 
DJ Khaled, "Wild Thoughts" (featuring Rihanna and Bryson Tiller) / "I'm the One" (featuring Justin Bieber, Quavo, Chance the Rapper, and Lil Wayne). With two small adjustments, I do believe "Wild Thoughts" could have been the Song of the Summer: Nix Bryson Tiller and put in his place another Rihanna verse, and swap out the "Maria Maria" sample for "Smooth." Regardless, "Wild Thoughts" is irresistible, from that slinky DJ Khaled beat to Rihanna's taunting quotable, "I know you wanna see me nake-nake-naked." And "I'm the One" is pure sonic gak, the most cuddly, crayon-brite posse cut since Ma$e, Blackstreet, and Mya teamed up on the Rugrats soundtrack.
Waxahatchee, "Never Been Wrong." "Never Been Wrong" is an exhilarating slice of '90s alt-rock radio cut with the salty-sweet twang of Katie Crutchfield's singular voice. In a year when it was very much needed, "Never Been Wrong" was the feel-good anti-mansplaining anthem of the summer.
Lil Uzi Vert, "XO Tour Lif3." Lil Uzi Vert's accidental hit "XO Tour Llif3" was the perfect distillation of hip-hop's recent, unexpected embrace of goth and emo culture — anchored by the uncomfortably catchy refrain, "All my friends are dead / Push me to the edge."
St. Vincent, "Happy Birthday, Johnny." "Johnny" is an open-hearted letter to an old friend who knew Annie Clark before she became successful and has since fallen on hard times; as she tries to reckon with the isolation of her fame, her voice breaks when she imagines Johnny asking, "What happened to blood, our family — Annie, how could you do this to me?" Clark is savvy enough to know that vulnerability is its own kind of performance, too, but for a magical three minutes, she tricks you into believing you're seeing directly into her soul.
Perfume Genius, "Slip Away." So often the queer experience is chronicled in stories that end in tragedy; No Shape is Mike Hadreas's most radical album yet because it revels in the possibility of joy. The stirring single "Slip Away" distills all of this emotion down to a three-minute pop song.
Kesha, "Praying"/"Woman." In early July, Kesha released "Praying," her whistle-noted f**k you to her former producer and alleged abuser Dr. Luke. In the short time since, it's come to feel like one of the defining songs of the year for all the wrong reasons…But though it wasn't as gravely important, I liked even better the album's second single, "Woman," which found Kesha joyfully declaring her independence ("I don't need a man to be holding me too tight") and just generally sounding like she was having a whole lot of fun recording it.
The 10 Best Songs of 2017 – The Ringer: https://www.theringer.com/music/2017/12/4/16732624/best-songs-2017-cardi-b-lorde-justin-bieber-kesha-st-vincent

Tags: