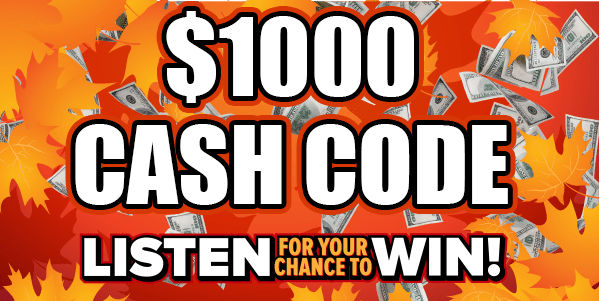 The 95.1 WAYV $1000 CASH CODE is here!  
We're giving  you 13 chances EVERY weekday to win a thousand bucks.  Mike & Diane will have your winning Cash Code Word each morning at 6am… Then, you'll get a brand new word at the beginning of every hour thru 6pm!
When you hear the $1000 Cash Code Keyword, text it to "6-7-7-6-0"
Click Here for an alternate entry method.
Must be 18 years or older to play.  This is a texting contest being conducted by a large number of radio stations & one winner will be chosen each day.  Message & Data Rates apply.
Contest Rules