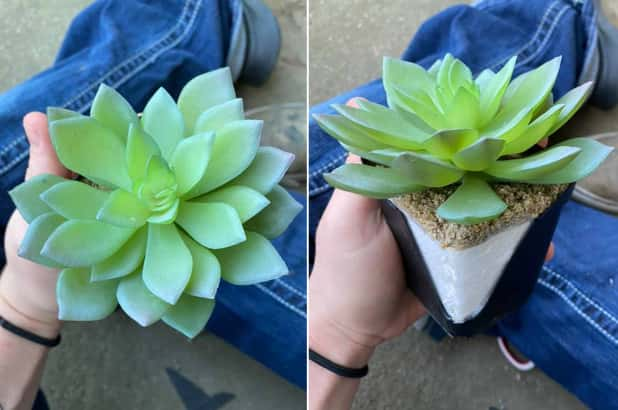 A woman took to Facebook to reveal she just found out the plant she's been watering for two-years is actually plastic.  
She wrote, "I've had this beautiful succulent for about two years now. I was so proud of this plant. It was full, beautiful coloring, just an overall perfect plant."
She said she found out it was fake when she went to pull it from the original plastic container.
The woman added, "I feel like these last two years have been a lie."