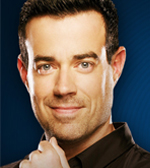 Carson Daly – The Daly Download
Carson Daly is a pioneer of pop culture across a multitude of media, including radio, television, the recording industry and digital platforms. He currently hosts a top-rated weekday morning program on 97.1 FM, AMP Radio in Los Angeles, a position he has held since January 2010. In Spring 2013, Daly once again served as host and producer for "The Voice," the NBC Television Network breakout hit vocal competition show which debuted in 2011. Additionally, he has hosted "Last Call with Carson Daly" for NBC for more than a decade. The program showcases big-name talent, shines a spotlight on hot up-and-comers, and covers the best in live music.
You can hear Carson count down the Top 30 songs of the week every Sunday morning, 7-10am, right here on 95.1 WAYV!