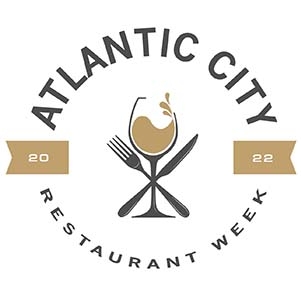 It's back!!! One of the most anticipated weeks of the year for people who enjoy fine dining, the 2022 Atlantic City Restaurant Week is October 2 through Friday, October 7, 2022 and 95.1 WAYV is PROUD to be a sponsor. Whether you are a die-hard foodie or are visiting Atlantic City for the first time, if you like to eat – then you will LOVE Atlantic City Restaurant Week. How does it work? Choose from over 50 restaurants in Atlantic City and the surrounding area (see a complete list at ATLANTICCITYRESTAURANTWEEK.COM , then make a reservation for lunch or dinner. Although some restaurants do not require a reservation, it's suggested because these hot spots get BUSY!  You can also purchase gift cards online ahead of time (good for 2023 as well). Or better yet, enter below for a chance to win a pair of dinner gift cards FOR FREE! 
The 14th Annual Atlantic City Restaurant Week will feature three-course price-fixed menus at $20.22 for lunch and $40.22 for dinner. Many of the area's finest and favorite restaurants participate in the event from Atlantic City and the surrounding areas and offer diners delicious meals all week long. Tax, gratuity and beverages are not included. All meals are value priced and would normally cost significantly more.
"Our survey results indicate that both restaurants and visitors prefer holding this event in October," said CRDA Acting Director, Communications and Marketing Karen Martin. "Moving forward, we will continue to produce this signature event in the fall." 
Restaurants take advantage of fresh, seasonal food and produce when designing their restaurant week menus. Whether you are in the mood for Italian, Asian, Mexican, steakhouses or seafood, there is a restaurant week menu for everyone to enjoy. Restaurant week is an opportunity to visit your favorites, or try restaurants you haven't eaten at before!
Gift cards will be available for purchase beginning in July, 2022. The gift cards are accepted at all participating restaurants and are valid for two years during the Atlantic City Restaurant Week event. In the coming months, visitors can go to the Atlantic City Restaurant Week website at www.acrestaurantweek.com to view participating restaurants, Atlantic City Restaurant Week menus and days/times of participation.
Enter below for a chance to win a pair of dinner gift cards FOR FREE!