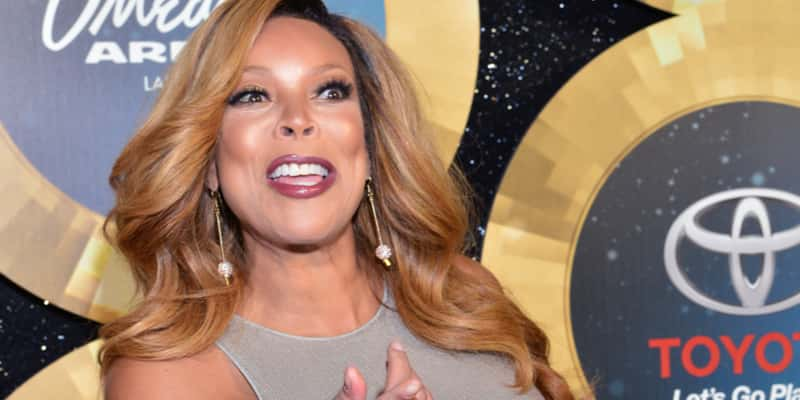 Talk show host Wendy Williams posted a photo on Instagram celebrating a "beautiful sunset" with "special people" in Sherman Oaks, California.
Fans speculated that it could be DJ Boof, Williams' show's DJ.
Boof denies a romantic involvement, even though she was spotted supporting him in a gig last week.

Wendy Williams was spotted on vacation in Sherman Oaks, California, this week with a younger man people think was DJ Boof. According to Page Six, the star posted a rather cozy Instagram photo with a younger, unknown gentleman. She wrote in the caption that she had seen a "most beautiful sunset" with "special people." She added the suggestive hashtags #oldenoughtobeyourmother, #verysexyman and #mynewlife. Almost immediately, fans thought the male body might belong to her show's DJ. The DJ was not anywhere in California when the picture was snapped, but Williams was seen at an event of his last week. Boof has also denied  dating the talk show host, saying that his hands didn't look like those in the picture. An insider has suggested that Williams could have been seeking attention amidst her ongoing divorce drama.
Tags: